Sweat & Serenity ~ Marrakech, Morocco
September 2022
Just because you're on vacation doesn't mean your fitness goals have to stop.
Join us in Morocco for an amazing adventure. For 7 days and 6 nights we will be relaxing our minds with yoga on the rooftop, immersing ourselves in Moroccan culture with local, authentic foods and honoring our bodies with workouts such pilates, hiking and bodyweight strength training.
We believe in balance, so you can't have sweat without serenity! For a week we will call a beautiful Riad home, complete with an indoor pool, reading nook and peaceful energy to provide the ultimate relaxation experience.
Sweat & Serenity is the complete experience. You will leave with a true understanding of what it means to LIVE FEARLESSLY!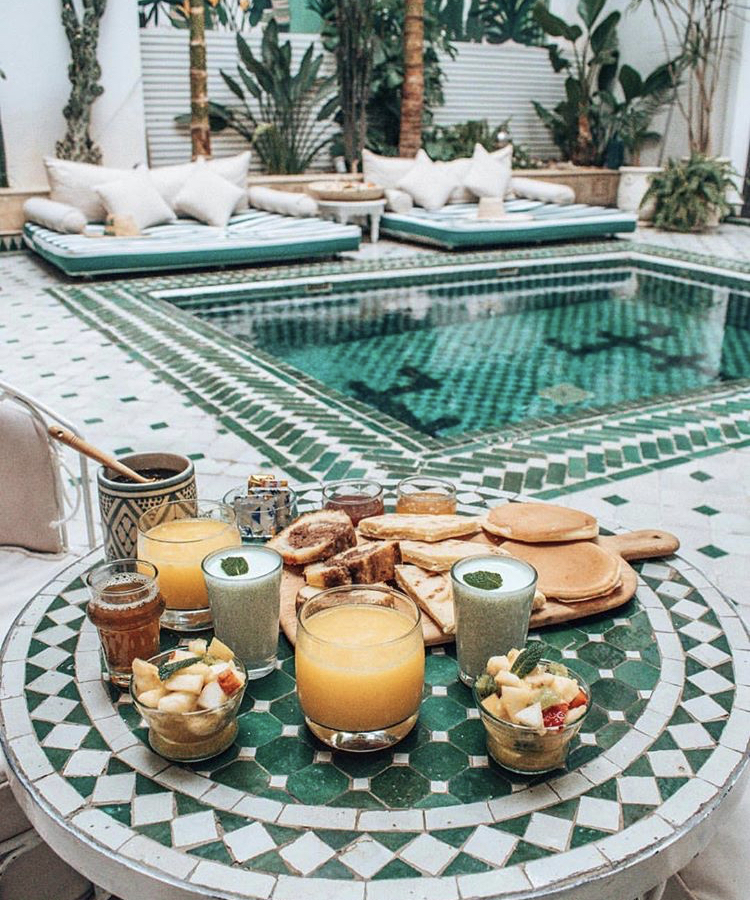 There's no Sweat & Serenity without the "Sweat." Daily workouts include yoga, pilates and strength classes.
.
A selection of tours and excursions are included. These adventures give us an opportunity to experience Morocco up close and personal. A major highlight includes camel riding through lush palm groves over rugged terrain.
.
~ Day 1 ~
Arrive / Check-In
Stretch Class
Welcome Dinner
~ Day 2 ~
Yoga
Breakfast
Camel Back Riding
Dinner
~ Day 3 ~
Breakfast
Excursion
Food Tour/ Dinner
~ Day 4 ~
Breakfast
Pilates
Spa
Dinner
~ Day 5 ~
Breakfast
Workout
Cooking Class
~ Day 6 ~
Yoga
Breakfast
Hike
Farewell Dinner Party
~ Day 7 ~
Breakfast
Depart
Join The Adventure!
Our experiences are small and intimate. Space is limited, reserve your spot today.
Learn more about Made By Mari Fitness
Click to learn more about Marielle Porter and her experiences as a fitness professional, retreat leader and pro bikini competitor!